It has been a while, but we figured things out. Finally we can say we do have an apple IOS solution for your iphone, ipad or ipod! Time has passed by and codes have been updated until it was good enough for releasing. We do thank David, PA7LIM for his perceverance and passion for the hobby!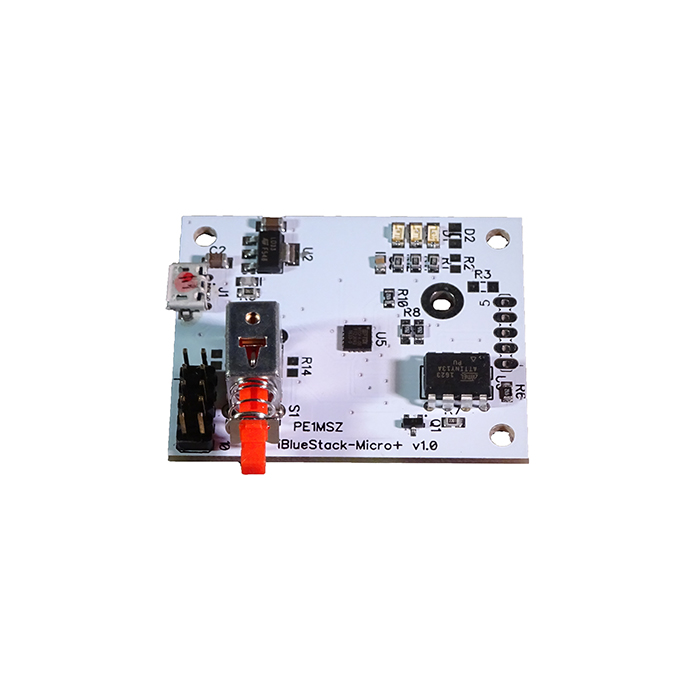 Eventhough we are releasing, it is important you know what is possible or not.. So here we go:
1: IOS needs to be 10.0 or higher
2: You do need a good internet connection of course.
3: It only works on mobile devices, so not on a MAC-book etc.
using it via the IOS device:
1: Install BlueDV from the Appstore.
2: Power-up the iBlueStack with th DVMEGA on board (switch needs to be OUT).
3: Start the BlueDV-app, and the connection will be made automatically. Yup, no need to pair!
4: Open setup, and enter you callsign frequency and DMR-id. rest will be clear for you what to enter.
Note, please keep in mind that in IOS-Bluetooth-mode, you can only use DMR and FUSION(C4FM).
Using via USB:
1: make sure to install the windows or linux application (Linux is experimental as you know).
2: connect the iBlueStackMicro with DVMEGA on board to a free USB-port (switch needs to be IN).
3: Open setup in BlueDV, choose the right comport, and fill in the rest of the settings.
Note, in the USB-connected version, all modes are available! DMR, FUSION(C4FM), and DSTAR.
Upgrading the DVMEGA? same as with BlueStackMicro+, on ce connected, click upload in the tool within the first 60 seconds.
Need a board? Buy one HERE: CombiTronics Webshop
You need a full kit, or prebuild? Here you go..
73's and have fun!!! PE1MSZ