Hi All,
Another nice product is on the market, the myDV-nano. Some people might already have it, and enjoy the global communicatons on D-star / Fusion or DMR.
What does this radio contain?
– DVMEGA-rpi-radio single or dualband
– Nanopi-neo, 512MB mainboard
– 0.96″ OLED display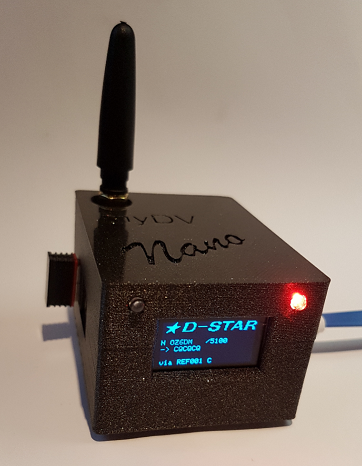 – WIFI-dongle
– 8GB microSD, preinstalled with pi-star.
– Antenna UHF or Dualband.
– Optional RX/TX LED's
What can I do with this unit?
You can communicate on D-star, DMR, or C4FM, and flexible enjoy the modes. It does autodetect the mode and switches when needed. Configuration is rather simple to do. Once you connect the unit to power and network, just open a browser and type: http://pi-star and all settings become available!
Pricing is also nice, it is available from 165Euro only.
http://www.combitronics.nl/index.php?route=product/product&product_id=97