Hi All,
Finaly we have the mainboards in, and they look awesome! So progress is fast now. We are currently only waiting for the casing/housing for the radio's. Boards and cables are now all complete. So to give you all a glimpse of these beauties, here is a photo of one of the new Boards under test. Working great, and no noise or hum!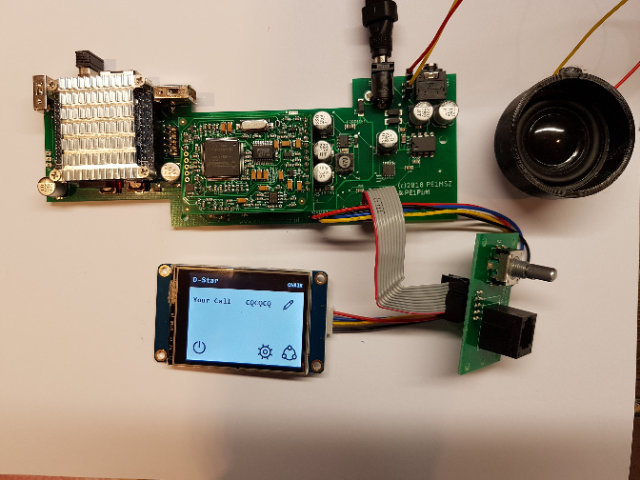 As you can see, the Nanopi is installed, Nextion works great,the front-panel board is connected, and the speaker-unit has been prepared for mounting.
Keep an eye on this site to  see when we are ready!!!