So here we are, finally getting all stuff together… Yes we made a promise to have the unit out in March/April.
Here is a quick heads-up on the progress of the manufacturing:
– Housing; ordered, comes in this week, and needs powdercoating
– Mainboard; has been delivered for assembly on SMD-level. Waiting for the units to come in.
– Firmware; We are working on the last item in C4FM, so all will be in: D-star, DMR, and C4FM.
– Front grille and button for the unit are being produced now, and some stock is there.
– Front PCB is assembled for the first units to be built.
– Nextions are in Stock
– Speakers are in stock, and will be built in the special bracket this week.
– Nanopi is in stock for the units, incl the cards.
– Front-panel-prints are ready for use.
Yes, you will see an update very soon, showing off the new radio..
For the ones that cannot wait, look at this video where the unit is being explained. And why not, some photo to look at 😉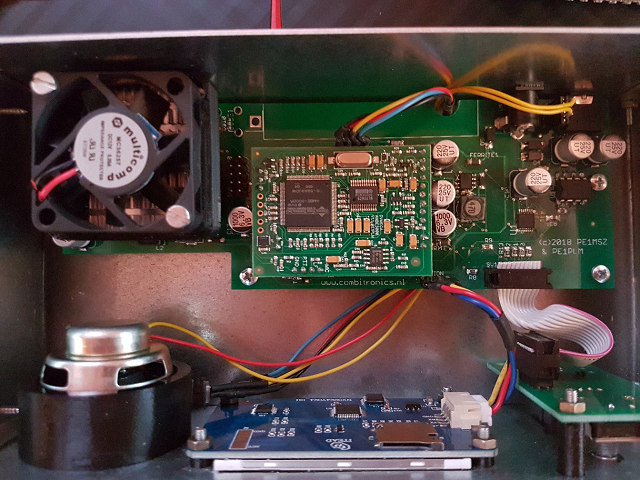 What's this? myDV-Cast/DVMEGA-Cast meaning in the title?
Well, we had quite some people that did not know that myDV-stuff was actually based on DVMEGA-boards in combination with boards of PE1MSZ. So lets go back to basics, and make the name better understandable. Now you know the quality you are going to get!